Young people enjoy the House of Models reality show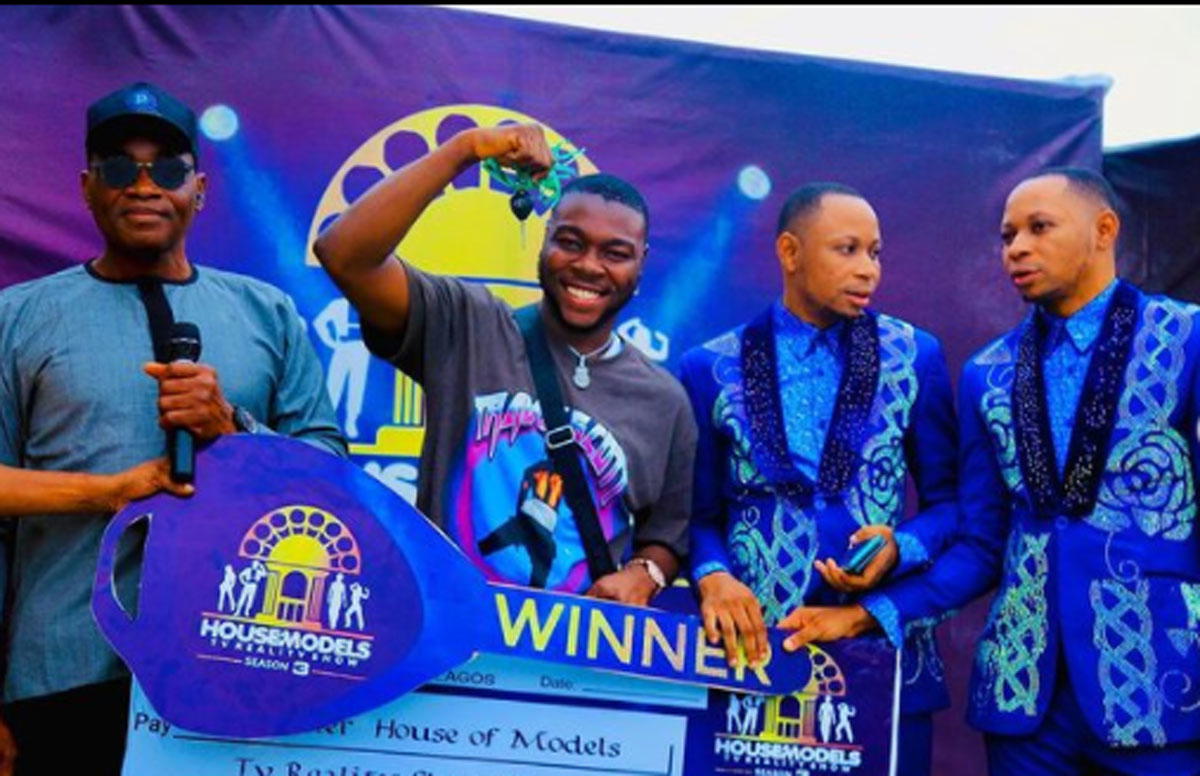 By Moïse Nosike
House of Models TV Reality Show Season 3 ended with star winner Igwilo Izunna Valentine returning home with a car and a cash prize of N5 million.
The show is an annual reality TV show in which contestants live in an isolated house for 30 days to compete for a big cash prize of N5 million and a car at the end of the show. It also showcases the lifestyle and talent of all kinds of role models, creative young Nigerians to acquire the spirit of self-reliance, a reliable source of economic empowerment and effective participation in nation-building. The show is organized by Twin image concepts.
Speaking to reporters at the award ceremony, star winner Igwilo Izunna Valentine, alias Lavidaloca is from Anambra State, said the House of Models TV Reality Show is a modeling and entertainment platform where it boosts the careers of young people. The platform is doing enough to discover and develop talent.
Previously I had difficulty standing in front of the camera to speak, I was missing words, but during the program they taught me to overcome stage fright. Also, while I was at home, I discovered that I could be a good actor. It also brought out my presentation skills, which I didn't know at first.
My experience at home has been very difficult; many activities and tasks, it was not a pleasant experience. This brand is the best. They develop talents very well.
I won a car and cash prizes, I'm going on vacation. I will do a lot of things to positively project the company through my activities ".
First finalist, Pamela Miracle Ozor confirmed that the program has been a good platform and that it has been great and wonderful. "I like the organizer because he does a good job. I have never been in any model industry, House of Model TV Reality Show is my first time, and it was a great experience in the house. I learned a lot from the show that would help me in my career.
During the competition I won a lot of prizes but coming out as the first finalist I won 150,000 N.
On a related note, 2nd runner up Matthew Elizabeth O. said being runner up I feel good even though I didn't come out on top of the competition. It was tough, imagine the third person out of 30 competitors, I feel really good. My message to people is that if you know you have talent for modeling, this is the right platform because this show will set you apart and people will see you.
In conclusion, the CEOs of the Star Twins, House of Models TV Reality Show, Joseph and Emmanuel Etim said that together we call each other the Star guy twins; basically the winner came out with the most votes.
This year with season 3 we tried to influence the business ideas in these models because in Nigeria today if people run out of ideas you won't get far. You have to be creative to be successful in anything you do.
However, models must find that in Nigeria there are serious challenges. People started going to modeling businesses, not just the catwalks because the mindset of people about modeling is the catwalk. But we tried to educate people that there are TV commercials, comedians, and they can go on billboards, so their minds are now expanded and they have to appear on TV. before you can get sponsorship jobs.