With virtual reality, Eve Weston '01 creates interactive art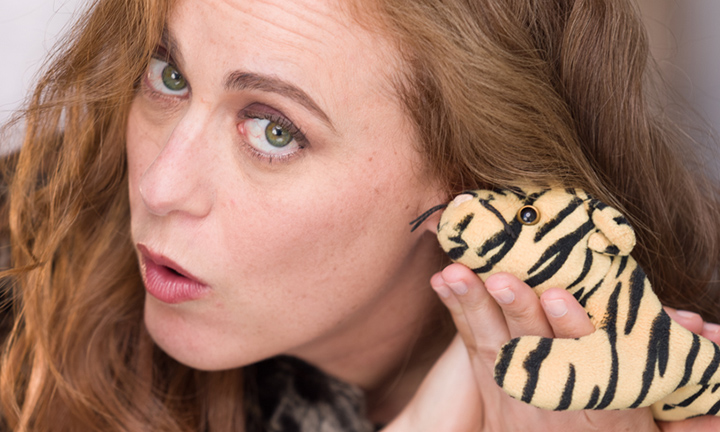 Courtesy of Eve Weston '01
Weston worked on an exhibition of the Bruce Lee book collection which opened this summer
Imagine a museum filled exclusively with books. Books on philosophy, business, boxing and stretching. It would be a lot to watch. Last year, Eve Weston '01 considered this challenge: how to display some 2,800 books that once belonged to martial artist and actor Bruce Lee for a new exhibit at the Wing Luke Museum in Seattle.
" You do not do really I want to go to a museum and look at pages in display cases," said Weston, who studied classics and linguistics at Princeton. "How to invite museum visitors into its library, but also its spirit?
Courtesy of Eve Weston '01
His show, "Be Water, My Friend: The Teachings of Bruce Lee," a collaboration with the Bruce Lee Foundation, opened on July 9. Inside the museum, visitors are invited to step onto one of three circular platforms, which Weston called "launchpads". ." Each one looks like water, and stepping on them feels like the water is rising and a quote appears. Then, after a moment, another projection appears on a nearby screen showing Lee's handwritten notes and/or artifacts from his life.
"He was a very active reader," Weston said, "both active in the sense that he underlined things and wrote notes in the margins, but also often did things like stretch or cook. while reading." When the visitor moves or moves again, a new projection appears: Lee's handwritten notes, accompanied by photos and videos of his films. You can move up and down the circle, each time triggering a new image. The goal, Weston said, is for visitors to set the pace for how they absorb Lee's collection.
The project took years to mature. Before the pandemic, Lee's daughter approached Weston co-creative director Jessica Kantor to help create a new exhibit about her father. His books had never been shared with the public before. Weston and Kantor sifted through hundreds of scanned pages to decipher Lee's handwriting and categorized each quote and margin note into three categories – mind, body, and spirit – which became the three launching pads.
Organizing a museum exhibit was new to Weston, but interactive art was not. Ever since learning about VR from a classmate at her 15th reunion at Princeton, she's been thinking about storytelling that lives off the page. In 2018, she shot a virtual reality sitcom titled The BizNest.
"Imagine if instead of watching the TV show Office from your living room couch, you watch it from the desk next to Jim," she said. It won Best TV Project at the annual technology conference in 2020 and was later adapted into a case study for a textbook on immersive media.
Today, she directs, writes and consults on immersive and experiential stories for virtual reality in museums, theme parks and stores. Weston has taught virtual reality filmmaking and television writing at Emerson College Los Angeles, Los Angeles Film School, and Chapman University. And last fall she wrote a book, 10 amazing careers for storytellers, about people working in creative jobs in fields such as podcasting, video games, virtual reality and artificial intelligence.
"It's important that artists feel like this space is accessible," Weston said. "That it's not just for technicians who understand the jargon. It is the artists who are going to make it a world in which we want to live.