Virtual Reality Movies Platform Bigscreen Partners With Funimation To Bring Anime To VR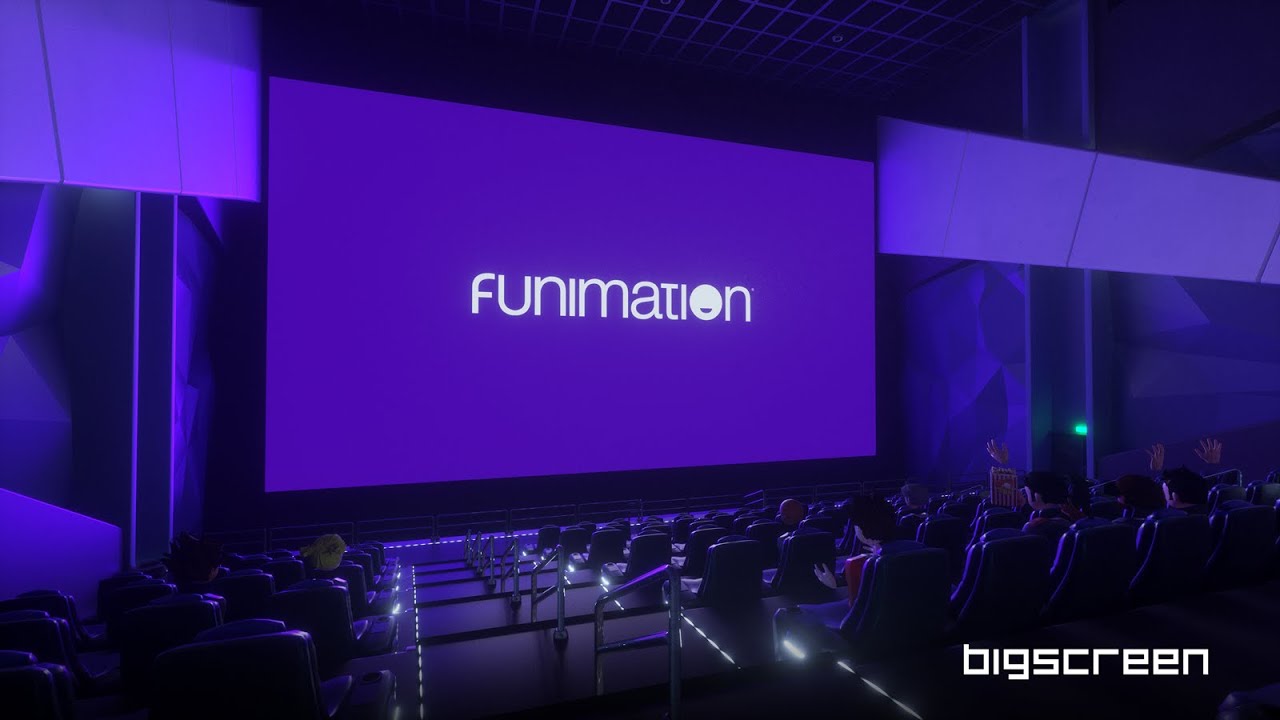 In Virtual reality news
May 8, 2020 – Virtual reality film viewing platform, Big screen, today announced its partnership with Funimation, a global provider of anime content and a subsidiary of Sony Pictures Television (SPT), to schedule a continuous list of popular animated films.
The partnership means Bigscreen users will be able to show some of the anime's biggest hits in a virtual theater with friends, including blockbusters like Your Name, Akira, My Hero Academia: Two Heroes, Shin Godzilla and more. others. Fans can participate in live movie events or watch on demand on Oculus Quest, the Rift platform, or Oculus Go.
Users can purchase tickets for on-demand movies and live screenings at bigscreenvr.com/events, with prices starting at $ 3.99. The large screen allows users to customize avatars, spend time in a virtual lobby and chat with other moviegoers, as well as watch movies solo or invite up to eight friends to join a social experience of watching movies.
"When we launched in 2016 on the Oculus Rift, we noticed that a group of anime fans got together every week on Bigscreen to watch anime together," said Bigscreen CEO and Founder Darshan Shankar. "Four years later, those little groups have exploded and thousands of anime fans still flock to Bigscreen every day. By partnering with Funimation, we will be able to organize official anime events.
Shankar continued, "Bigscreen enables fans to experience their favorite anime in an immersive virtual cinema environment, bringing the big screen theatrical experience to your home. And as a virtual reality social experience, Bigscreen is a unique way for people to meet other anime fans around the world to chat about their favorite movies, watch anime together, and make new friendships.
Funimation Managing Director Colin Decker commented, "Anime has never been so popular and we are delighted to be working with Bigscreen to bring new versions and classics to their audiences." He added, "Anime has always been built around community and shared experiences. Enabling fans to connect through the magic of virtual reality is a natural expression of our commitment to connecting fans to the art. and the culture of Anime through innovative experiences.
Following its multi-year distribution agreement with Paramount Pictures,
The full lineup of live events for the first four weeks, with screenings starting at 6:00 p.m. PT / 9:00 p.m. ET, is as follows:
May 8: My Hero Academia: Two Heroes

May 15: Akira

May 21: The disappearance of Haruhi Suzumiya

May 29: The girl who jumped in time

June 5: The Sword of the Stranger

June 12: I am a hero
The following animated films are available on video on demand via Bigscreen:
your name

Planetary: Star storyteller

Film The disappearance of Haruhi Suzumiya

The girl who jumped in time

Steins Gate Movie

Witches strike movie

Fairy Tail Dragon Cry Movie

Fairy Tail the Movie: Priestess of the Phoenix

Ghost in the Shell: the new movie

Akira

Attack on Titan Part 1

Attack on Titan Part 2

Shin godzilla

I am a hero

Parasyte Part 1

Parasyte Part 2

My Hero Academia: Two Heroes

The boy and the beast

Badland Rumble Triguns

Death Note: Light up the new world

Death threat

Death Note: The last name

Psycho-Pass: the movie

East Eden: air communication

Eden of the East: King of Eden

Eden of the East: Paradise Lost

Assassination Classroom The Movie: 365 Days

Garo: Divine Flame

Black Butler: Atlantic Book

The Sword of the Stranger

School Idol: Over the Rainbow movie
The big screen beta is available for download on Oculus Quest, the Rift platform, and Oculus Go.
Video Credit: Oculus / YouTube