Virtual reality is the next big thing: virtual reality expert Samir Mukherjee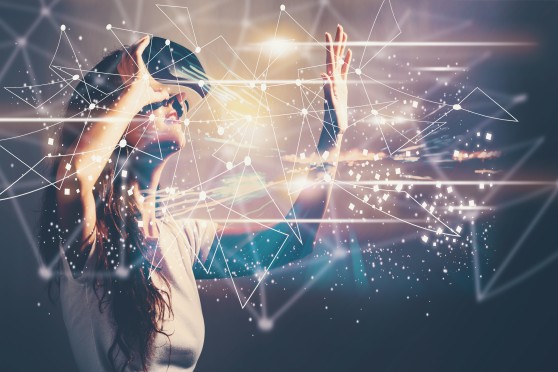 Summary
Artistic flair and knowledge of computer programming languages ​​are essential in VR
Virtual reality is of great use in media, fashion, sports, automotive, and urban construction and planning
Virtual Reality (VR) is all about making you experience alternative forms of reality intensely through a simulated environment. It is widely used in combat training, pilot training, and for educational purposes.
We met Prof. Samir Mukherjee, a leading expert in this field and also head of the Emerging Technologies Department at Maulana Abul Kalam Azad University of Technology (MAKAUT), West Bengal, to discuss the scope of reality virtual reality and its enormous potential.
Editor: What is virtual reality and how does it capture the imagination?
Samir Mukherjee: It is the use of computer technology to create a simulated environment. Unlike traditional user interfaces, VR places the user in an experience – it makes them immersed and allows them to interact with 3D worlds. By simulating vision, hearing, touch and smell, the computer becomes the guardian of this artificial world. The only limits to near-real VR experiences are limited availability of content, cheap computing power, and our own imaginations.
What exactly is the technology used by VR?
SM: Virtual reality uses a combination of existing technologies such as multimedia, 360 photography and 3D graphics. While VR is often confused with one of these techniques, it is actually a complex and measured arrangement of all of these methods and more.
What is the difference between VR and augmented reality (AR)?
SM: AR simulates artificial objects in the real environment, while virtual reality creates an artificial environment to inhabit. In augmented reality, the computer uses sensors and algorithms to determine the position and orientation of the camera. AR technology then renders the 3D graphics as they would appear from the camera's perspective, overlaying the computer-generated images on the user's view of the real world.
In virtual reality, the computer uses similar sensors and algorithms. However, rather than locating an actual camera in a physical environment, the user's eye position here is located in the simulated environment. If the user's head is spinning, the graphics change accordingly. And that is why VR technology creates a compelling interactive world for the user.
How is VR different from other visual media?
SM: VR is recognized by the head-mounted display (HMD). The display technology used here is the main difference between virtual reality and all other traditional visual media. For example, thanks to the automatic CAVE virtual environments, content can be projected on screens that encompass entire rooms, making it an incredible educational and research tool. However, the commercial and everyday use of VR technology has a long way to go.
Can you tell us something about the importance of audio in VR?
SM: What we understand and process is influenced or caused by a combined action of our sensory systems. In order for virtual reality to be convincing enough, audio and visual aspects are needed. Our understanding of space and balance comes from a combined use of our eyes and ears. Therefore, environmental sounds and spatial attributes must be accurately reproduced for virtual reality to be truly immersive and spatial.
What kind of university education do you need to study virtual reality?
SM: No specific academic training is necessary. But you need an artistic flair and a storytelling ability to be successful in this arena. CAD, photography, videography, and animation are also needed to nurture a VR project. To work independently, you need to be proficient in different programming languages ​​such as C ++, C #, Unreal, and Unity.
Virtual reality is mainly associated with science fiction movies. Apart from that, what are the emerging areas in which virtual reality techniques are applied?
SM: Virtual reality has immense potential in our real, non-gaming world and has excellent educational applications, especially in STEM, where labs can be easily replicated. VR is useful for historical and archaeological restoration, cultural and heritage preservation. For example, we created a virtual tour of Bari Kothi in Murshidabad. Virtual reality can also be used for military and aviation training.
Apart from these, virtual reality has a great deal of scope in several branches of medicine, particularly psychotherapy for pain and PTSD, pediatrics, and surgery. With its capacity for realistic visualizations, VR is of great use in media, fashion, sports, automotive, and construction and urban planning. It is also widely used for telecommunications, meetings and conferences.
What is the scope of virtual reality career in India and abroad?
SM: There are many opportunities in virtual reality projects, especially in the United States and Europe. However, the education sector in our country is reluctant to embrace this technology and so we are also missing out on a world of possibilities. However, some universities like MAKAUT are preparing for this whole universe of opportunities and experiences.
Virtual reality is expected to multiply over the next two years, according to several projections, mainly because technologies are crucial to all digital transformation plans. Virtual reality is fast becoming a part of our daily life as mobile phones.

– Samir Mukherjee
Can you please tell us something about your areas of interest in this area?
SM: Outside of India, virtual reality is already as common in educational curricula as math or history. There is an incredible body of research in this area. As a long-time educator my interest also runs in this direction – researching this new technology and its applications as well as educating people, especially the younger generations, about and about virtual reality. In fact, I was personally involved in the development of a virtual reality lab for engineering students in Kolkata.
I already help young entrepreneurs, startups and students to develop in this field. I also act as head mentor in VR AR Academia, Salt Lake, Kolkata which is involved in different kind of projects in India and overseas.
What is MAKAUT doing to generate interest in the field of virtual reality? What are some of the research projects on virtual reality that you are carrying out at MAKAUT?
SM: MAKAUT is probably the first university in the Eastern region to work with virtual reality. We are fortunate to have a very dynamic rector. An interesting research project that we are working on at MAKAUT is essentially the transformation of the traditional teaching-learning exercise into an experiential exercise in the virtual space, which will be of great benefit to students in the future.
What do you think is the future of VR?
SM: Virtual reality has the highest projected growth potential. AR / VR is expected to multiply over the next two years, according to several projections, mainly because technologies are crucial to all digital transformation plans. Spending on emerging technologies is expected to easily overtake that of the consumer sector. Virtual reality is fast becoming a part of our daily life as mobile phones.
Tech giants are already working to improve this emerging area and make it transparent. In fact, there is a real possibility of integrating VR and AI. The pandemic has accelerated our need to connect easily and efficiently over great distances. So, with better and more powerful processors, improved infrastructure, and easier accessibility, we'll experience the true power of virtual reality.
Last updated on December 19, 2021