Virtual reality could become a big part of attempts to end domestic violence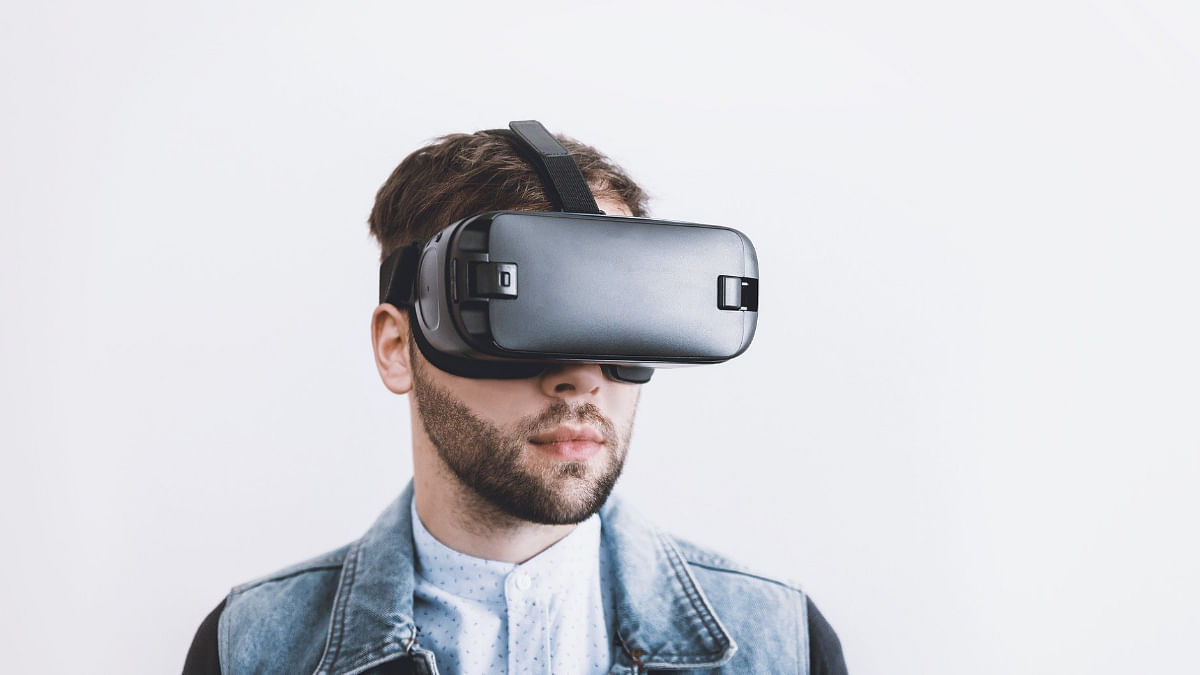 Text size:


The French government has just announced a trial using virtual reality to try to prevent domestic violence.
There has been considerable excitement about this, with claims that the virtual reality experience is an "empathy machine" that enhances the abuser's ability to empathize with a victim's fear.
As Australia grapples with its own domestic violence crisis, foreign companies are making noise about the use of technology here.
In our new book Virtual Realities, we explain the need to be skeptical about claims about what virtual reality can do for social and psychological issues, including domestic violence.
What will the trial do?
The French trial will involve 30 men serving sentences, or on parole, for domestic violence. They will volunteer, wear virtual reality headsets, and watch 12-minute 360-degree videos.
They will encounter a range of dramatized domestic violence scenarios involving a male and female couple and, later, their toddler. An example released by the French government shows a man shouting curses and pointing a threatening knife at the camera (as seen in the tweet below).
Other sample clips show the man threatening and assaulting his partner. This is then supposed to trigger empathy in the authors.
Why we need to build empathy
Improving empathy is important because violent offenders have been shown to have lower levels of what is called "cognitive empathy" than non-offenders. It is the ability to see a situation from another person's point of view and to understand their emotions.
This is different from "emotional empathy," which is the ability to sense the emotions of others. It doesn't necessarily mean that you share that emotion or understand why the person is feeling it.
In the French trial, which follows similar work in Spain and the Netherlands, it is speculated that violent offenders will show enhanced levels of empathy with victims after the virtual reality experience. This in turn will lead to less recurrence.
France's justice ministry said the 360-degree nature of virtual reality – as opposed to just watching television or a movie – can "trick the brain into believing that the author is immersed in that reality."
It is not yet clear what the offenders will do in the study or how the effectiveness of the trial will be measured.
The growing buzz around virtual reality
In 2016, relatively inexpensive (albeit clunky) headsets hit the market, making virtual reality a more mainstream technology. Since then, virtual reality has increasingly been suggested as a digital panacea for a range of psycho-social problems.
This includes fears of things like heights and spiders and post-traumatic stress disorder among veterans. The ability of 360-degree video to bring diverse environments to life is also being used to try to improve cultural understanding and explore social issues such as racism.
While many of these uses have been innovative and exciting, it's important to keep a critical perspective. On the one hand, it is no longer useful to qualify virtual reality as a "new" or "experimental" technology: we now know a lot about what it can and cannot do.
---
Read also : If anything is Angela Merkel's legacy, it's her guardian of the liberal world order
---
What does the research say?
Virtual reality has been found to elicit strong emotional responses, especially those related to user fear and anxiety. Some studies have also shown that, to a limited extent, virtual reality programs can increase "prosocial behavior" (behavior that helps others).
However, studies have also shown that virtual reality is not effective in regards to the long-term cognitive empathy that the French trial is supposed to generate. Using both theoretical and empirical research, these studies challenged many techno-evangelical ideas about virtual reality.
This year, an academic review of 43 studies on virtual reality and empathy found among 5,644 participants, cognitive empathy was not significantly improved. Other studies have also questioned the ability of virtual reality to lead to behavior change. Another review of the 2020 studies found "statistically significant positive changes in perspective-taking," but not in empathy.
The results of a 2018 study focusing specifically on domestic violence reported some success in improving cognitive empathy, but researchers agree that more research is needed. It is important to note that this study used a totally different type of virtual reality experience than that presented in the French trial.
What are you looking at?
Another key piece of research to consider is eye tracking. One of the most important findings of this research is that while VR viewers are "free" to watch whatever they choose, they generally follow the same attention patterns as traditional screen viewers.
This means that their attention will likely be drawn to the movement and the character speaking. This has been shown to prevent viewers of VR videos from noticing the non-verbal responses of other characters, which are crucial to understanding the events depicted.
In the French trial, users will be able to see the scenario from the perspective of the victim, child spectator, and perpetrator. Therefore, we would expect those involved in the trial to pay almost full attention to the exposed aggressor – he is primarily the one who moves, talks and yells.
To the extent that virtual reality can elicit any kind of empathy – a claim that is disputed so convincingly by research – a viewer may only empathize with what they are watching.
The viewer of the domestic violence project will be a violent offender, likely to pay more attention to the violent nature of the virtual scenario. How will this elicit empathy for the non-verbal (invisible) fear manifestations of other characters?
Virtual reality for Australia
We know that virtual reality companies can see a market for their domestic violence programs in Australia. It appears that one of the limitations of its adoption to date has been the high cost of headsets, although a suitable VR device is now available for less than A $ 500.
As we argue in Virtual Realities, policymakers should be less concerned with the price tag and more wary of the often unwarranted enthusiasm that can be generated by virtual reality.
We all want to end domestic violence, but we have to be careful not to just buy virtual reality as a solution because it looks new and exciting. Especially if it takes resources away from other proven interventions.

Stuart M Bender, Senior Lecturer, Curtin University and Mick Broderick, Assistant Professor of Media and Creative Arts, Curtin University
This article is republished from The Conversation under a Creative Commons license. Read the original article.
---
Read also : We have clean cows. It could help fight climate change
---
Subscribe to our channels on YouTube and Telegram
Why the news media is in crisis and how to fix it
India is all the more in need of free, fair, uninhibited and questioning journalism as it is facing multiple crises.
But the news media are in a crisis of their own. There have been brutal layoffs and pay cuts. The best of journalism is shrinking, giving in to crass spectacle in prime time.
ThePrint employs the best young reporters, columnists and editors. Supporting journalism of this quality requires smart, thoughtful people like you to pay the price. Whether you live in India or abroad, you can do it here.
Support our journalism