SunLive – Antarctic Virtual Reality is coming to Katikati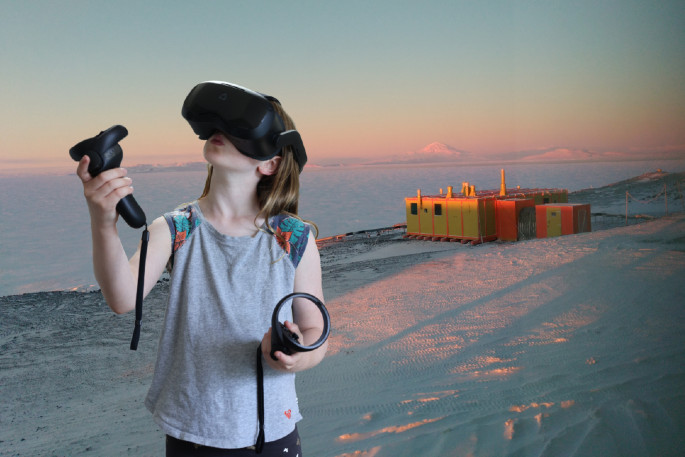 During the October school holidays, the Antarctic Heritage Trust presents its popular virtual reality roadshow at the Digital Hub in Katikati. What could be cooler!
From Tuesday October 11th to Thursday October 13th, the Western Bay of Plenty District Council's digital hub, located in the Center – Pātuki Manawa, will host the virtual reality (VR) experience Hillary's Hut Antarctica – a large-scale digital project that transports people to Antarctica in a way never seen before.
Thanks to virtual reality, you can enter the hut of Sir Edmund Hillary, discover what it took to be an Antarctic explorer and see what life was like in the coldest place on Earth in 1957 .
This free event will take place from 10 a.m. to 4 p.m. for three days only and is best suited for people aged nine and over. Places are limited, so reservations are essential – go to eventbrite.co.nz to book your session.
Julia Edgecombe, Council Libraries West Team Leader, says it's exciting to be part of the national tour and to bring Antarctica to Katikati.
"This is a fantastic opportunity for Western Bay rangatahi and their whānau to come and learn about Sir Edmund Hillary and New Zealand's first presence in Antarctica in a fun, interactive and totally immersive way," says Julia.
"To celebrate this great upcoming event in West Bay, our district library teams will also be hosting fun tamariki activities during the October school holidays.
"We're going all out with the Antarctica theme – crafts, coloring contests, movies, LEGO® and cool activity books – so keep an eye out for the Western Bay Libraries Facebook Page to know more !"
The Katikati Digital Hub opened its doors in 2020, after receiving a $400,000 boost from the Provincial Growth Fund. Its goal is to provide residents of Katikati and surrounding areas with access to the digital technologies needed to adopt digital tools and learn new skills.
"Having the hub equipped with all the latest digital technology, meeting rooms and resources allows us to host incredible events such as the Antarctic Experience right here in Katikati, as well as provide locals with daily digital connectivity.
"We are really proud of our digital hub and we are very lucky to be able to offer such a wonderful space to our community," says Julia.
To book your free tickets to the Hillary's Hut VR experience, go to eventbrite.co.nz
To learn more about the Pātuki Manawa Digital Hub, visit pmdh.nz
For more information on the Antarctic Heritage Trust, see their website: nzaht.org