Reality TV contestant spreads autism acceptance message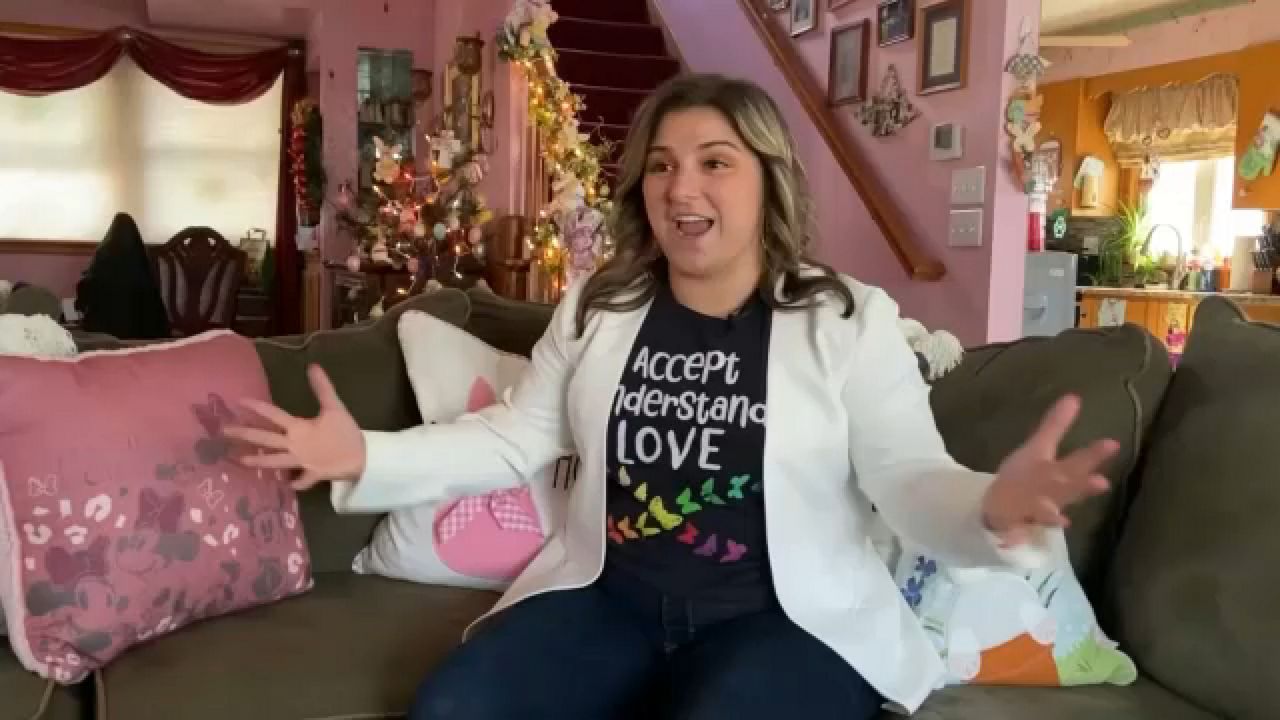 You may know Britini D'Angelo from TikTok. For just over two years, she has been dancing or spreading messages of self-acceptance and positivity one video at a time.
Or you might recognize her as a Season 23 contestant on the CBS reality show "Big Brother."
"Sometimes it doesn't feel real, but yeah, it was a solid three months of my life," D'Angelo said.
---
What do you want to know
Britini D'Angelo, 24, from Niagara Falls, is a teacher and graduated with a master's degree last year
She was diagnosed with autism before her second birthday
She appeared on the CBS show "Big Brother" in 2021, keeping her autism diagnosis a secret until the season finale
---
During the final, she revealed a secret she had kept throughout the competition.
"It was one of my favorite nights on Big Brother…being able to stand in front of my guests, in front of Julie Chen Moonves and everyone, and be like: I was diagnosed with autism at 22 months ", D says Angelo.
The significance of his revelation did not end there.
"This whole finale night, I knew this was going to culminate my experience as the first female cast member of 'Big Brother USA' diagnosed with autism. I'm the first autistic female to star on the show," D explained. 'Angelo.
After the show ended, D'Angelo returned home to Niagara Falls. Life, however, is anything but normal. Her message of autism acceptance was met with support and love from her fans, known as 'Brit's Dancing Butterflies'.
"Right after I was diagnosed with autism at 22 months old, when I was 2 years old, so about two months after my initial diagnosis, my parents were in the car, and they were listening to the radio and "Butterfly Kisses' airs," she said. said. "And my dad looked at my mom and said, Kathy, do you think Britini is going to be a caterpillar for the rest of her life? My mom looked my dad straight in the eye, like she does, and said, "Dave, no way!"
"If you look back at when I was diagnosed and how serious I was, when I was diagnosed, no one would have ever thought that I would be sitting here talking to you right now and that I would have done the things that I did. But I'm a butterfly and butterflies hover," D'Angelo said.
Through dance, her smile or her caring heart, D'Angelo encourages other members of the neurodivergent community to share their journeys. It also allows everyone to shift the focus from autism awareness to autism acceptance.
"The focus in terms of those in the neurodivergent community is so much on what we can't do, as opposed to what we can," D'Angelo said. "But that focus needs to change. It has to be about what we can do, because we are capable and we can do so much. »