New reality show "Joker Poker" will air soon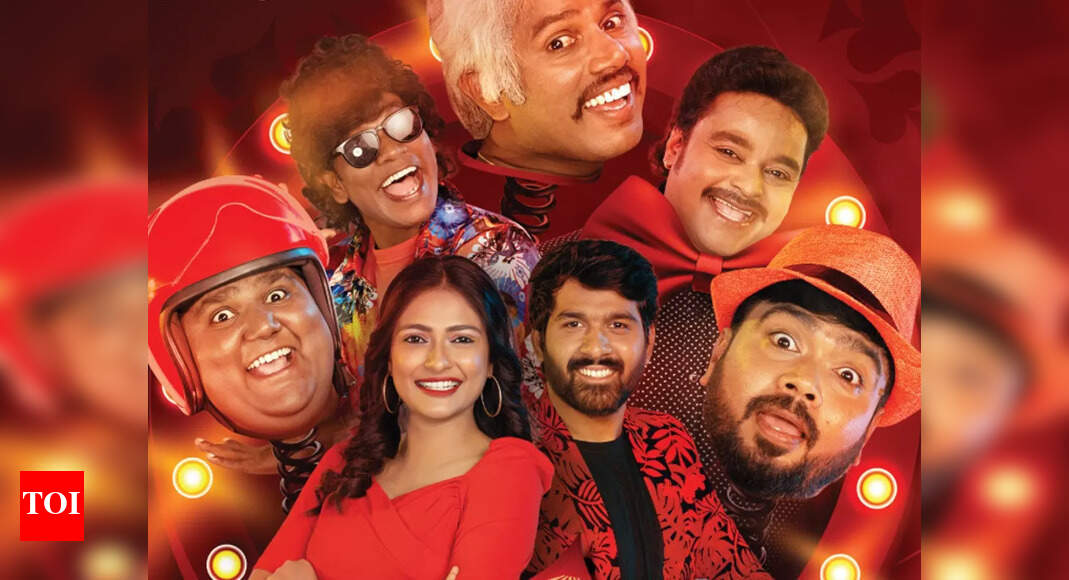 In order to welcome the summer, TV channels have programmed many new entertainment shows to entertain the viewers. In addition to this list, a new reality show is expected to air soon.
'Joker Poker', a new reality show, is ready to entertain audiences with entertaining games and fun tasks. The show will premiere on April 24 and air every Sunday at 2 p.m.
VJ Pappu and famous Paris actress Jeyaraj Sastika Rajendran will host the show.

The creators of the show revealed that the show will feature funny skits as well as entertaining games. Each week, 4 celebrity guests are split into two comic book teams, who compete in four challenging rounds and battle it out for a mega cash prize.
Whether it's putting guests inside a money blowing machine, betting on comedians to perform tickling skits, playing the hilarious game of identifying what's has inside the box, the show has some exciting elements.

In the very first promo released, Reshma Pasupuleti, KPY Sethu, Badava Gopi, Daniel Annie Pope, Uma Riyaz, and Aadhavan were seen participating in the show.
Pappu made his anchoring debut with Tamil TV show "Kalakka Povathu Yaaru season 9" with Sriranjani. He has appeared in some well-known TV shows such as Kalakka Povathu Yaaru and Kalakka Povathu Yaaru Champions. VJ Pappu is currently playing a supporting role in the daily soap opera Siva Manasula Sakthi.
Sastika Rajendran is an established host, actress and voice over. The actress started her journey in the industry as a host and later made her way into the industry by making her debut in the Tamil film Parris Jeyaraj, for which she received many positive reviews.