Netflix unveils trailer for Arab reality show 'Dubai Bling'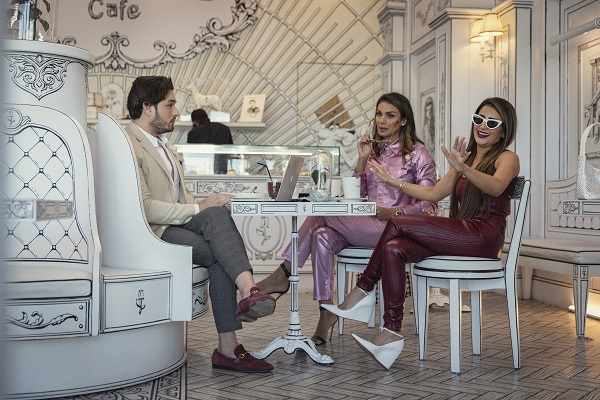 "Dubai Bling" is produced by Different Productions and premieres October 27, exclusively on Netflix.
Netflix has released the trailer for the new Arabic docu-soap, Dubai Blingthe latest on the Arabic content slate.
Premiering October 27, this high-value docu-series follows 10 Arab millionaires as they live out their dreams in Bling City.
The show will take viewers behind the velvet rope to experience the glitz and glamor of life for the rich and famous in Dubai.
The cast of Dubai Bling will provide behind-the-scenes access to the daily lives of trailblazers who are at the top of their fields, from real estate and entertainment to socialites and influencers. From the free-spirited, enterprising businessman who pursued his passion, the cast of Dubai Blingbuilt their empires from scratch.
The trailer reveals some of the alliances and tensions. Will Zeina manage to keep the social circle united? Can Lojain Omran's calm presence provide stability when the drama escalates? How is Kris Fade's impending marriage to Brianna Ramirez testing their relationship? Will Ebraheem Al Samadi's brutal honesty set off a chain of events that no one saw coming? Can open communication still bring DJ Bliss and Danya Mohammed closer together? Will Farhana reach new heights in her career? Will outspoken Lojain Adadah find the fresh start she's been looking for? And, the biggest question of all: do bigger personalities really cause bigger drama?