NASA astronaut Jessica Meir takes a virtual reality (VR) spacewalk – Telegraph Nepal
Katrin Fidencio, San Diego, USA
**The future we imagined becomes reality**

Sitting in the window-filled dome of the International Space Station, staring at Earth's curving horizon, and then the unthinkable carpet of the staring planet, makes me feel like I'm in space. However, I am not. I'm watching the 360-degree VR (virtual reality) story, Space Explorers, on the Oculus Quest.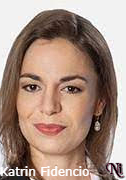 The VR spacewalk:
The VR Story has been collecting footage for over two years, recording Expeditions 58-62 and SpaceX Crew 1 aboard the ISS north of 200 hours.
A modified variant of the camera will operate outside the space station for what is expected to be a five-day shoot shortly, when the camera is mounted on the ISS' Canadarm2 exterior robotic arm. "It will be every time the Earth is recorded for the first time in ultra-high quality video in an entire 360° climate without any hindrance" Martin Jelen said. "Additionally, it will culminate in a six-and-a-half-hour spacewalk that we will film with two space explorers from the second they exit the station to the second they return to it."
Jessica Meir uses virtual reality:
She tweets that "Obviously no lunar parallel journey is complete without a spacewalk – it's time to test some regolith – it's science time (in VR for now)!
Low illumination at the South Pole will make surface activities much more taxing on missions."
Meir's experience:
My experience of visiting the ISS through a VR story made me wonder if this type of involvement could happen continuously at any time, and in case it could allow space explorers to be there thanks to telepresence.
"It's something that NASA has considered before as well, particularly with regard to telemedicine," Meir said. "We have a ton of tests that use ultrasound, for example. I was engaged with one of those where I had a group of clinical specialists and researchers who were from one end of the world to the other, and they were really directing me, they had the ongoing picture of my ultrasound while I was fixing it and could help direct me to get the test they needed. With computer-generated reality, they could have a much bigger presence and, perhaps, could make things much simpler.
End text.
# Our contact email address is: [email protected]