Marine biologist uses virtual reality to take people diving in the ocean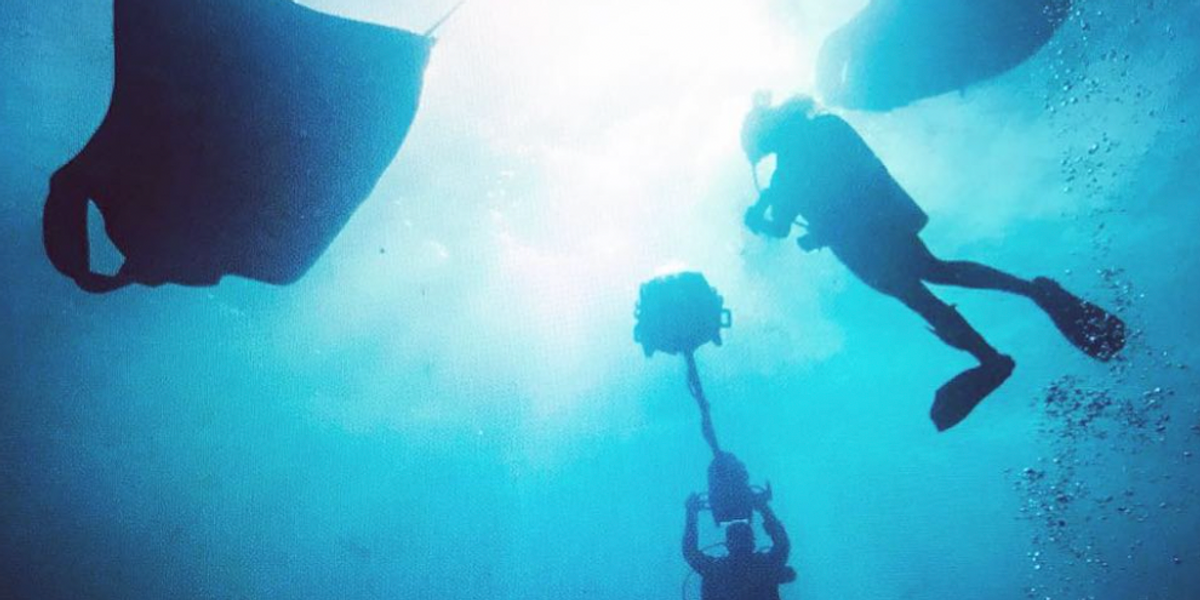 You could say that marine biologist, divemaster and National Geographic explorer Dr. Erika Woolsey is a bit of a coral reef whisperer, someone who brings her passion for ocean science to people on land in a fresh new way. , innovative and fun using virtual reality.
His non-profit association, water, combines science, design and technology to deliver a one-of-a-kind experiential education about marine life. In 2018, Hydrous produced "360 Immersion", a virtual underwater journey through the coral reefs of Palau, with Dr Woolsey as your guide.
Viewers were able to swim with sharks, manta rays and sea turtles while exploring beautiful waterscapes and learning about the crucial role our oceans play, all from 360° and 3D footage captured by VRTUL 2 underwater storytelling VR cameras.
Hydrous then developed the idea of ​​developing two more exciting augmented adventures using Meta Quest 2 technology: "Expedition Palau", a live event where the public can share a "synchronized immersive reality experience", which includes live narration by Woolsey, and "Explorea "CGI experience" to enjoy the magic of the ocean at home.
"I have been extremely fortunate to explore and study coral reefs around the world," said Woolsey, sharing that it was "heartbreaking" to see these important habitats degrading so quickly as the latest scientific reports are uncovered. have not clearly led to widespread compassionate action.
"How do we care about something we never see or experience?" she reflected. As she discovered, virtual reality would be a powerful solution to spark empathy. "VR has the ability to generate presence and agency and make you feel like you're there. It is this emotional connection that can bridge scientific discovery and public understanding."
The combination of virtual reality and the breathtaking natural beauty of the ocean is, as Woolsey puts it, a "perfect match" to get people more engaged in ocean education. "When you're floating, you can look up and down and all around you… see a school of fish surrounding you and reefs in these cathedral-like structures. Rather than watching a video of a scientist, you become the scientist.
Hydrous also has special kits to provide middle school students with hands-on learning about ocean life. Along with a journal, activity cards and a smartphone VR viewer, each kit includes realistic 3D-printed model parts of a coral reef so middle school students can try their hand at building their own.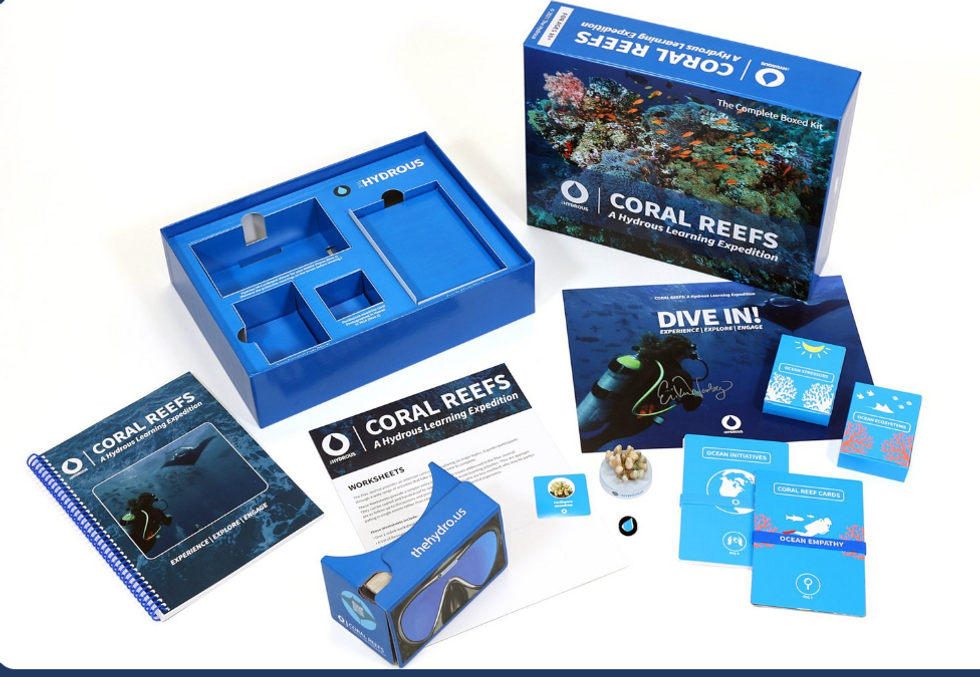 These reef patterns even turn white as temperatures rise inside the aquarium, mimicking the true "bleaching" that corals experience when they die due to higher than normal ocean temperatures. Students truly become scientists when they discover how to bring color back to their reef.
If it is true that the health of our oceans affects us all, the growing threats facing our oceans – pollution, overfishing, climate change – do not always affect us on an empathetic level. Through the use of technology, Woolsey has created an innovative way to connect hearts and minds to one of Earth's most important resources that can inspire real and lasting change.
"We can't bring everyone to the ocean, but we are finding scalable ways to bring the ocean to everyone."
To learn more about Hydrous, click here.