Georgia native Conyers competes for restaurant franchise on Food Network reality show Jan. 2 – On Common Ground News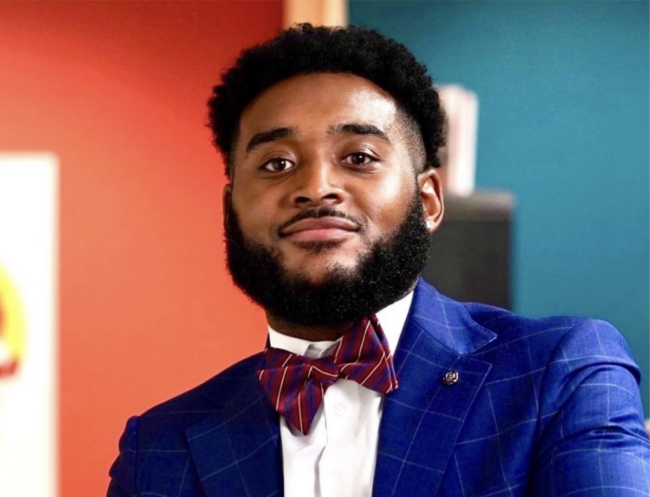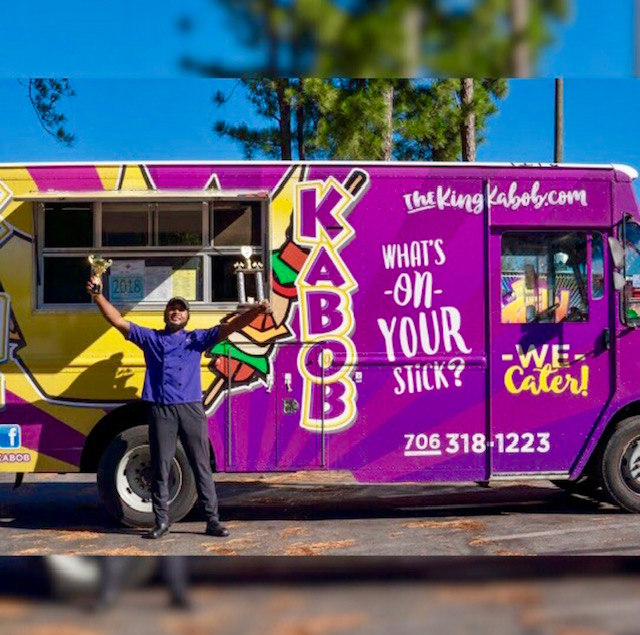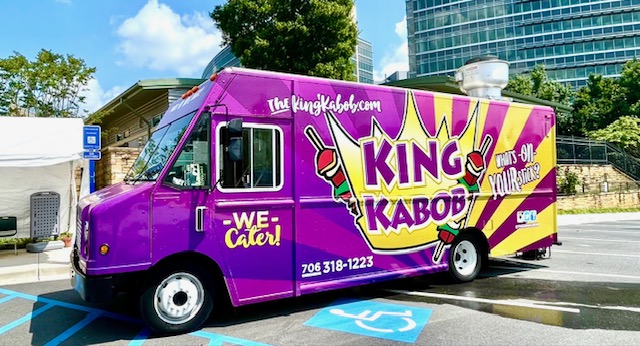 ATLANTA—Chase Davis, chef/owner of Metro Atlanta's King Kabob food truck, is vying to win big on Food Network star Guy Fieri's new reality show"The chance of a lifetime for Guy." Fieri is expanding his successful restaurant empire and is looking for a talented food entrepreneur to run his very own Chicken Guy! Franchise.
Davis, 29, said On common ground today (December 31) that he's thrilled to be selected to take part in 'Guy's Chance of a Lifetime', which will premiere on Sunday, January 2 at 9 | 8c on Food Network. The final episode will air on Sunday, February 6, when viewers will learn who wins the contest.
Davis is one of the top seven candidates to take part in the most intense and demanding job interview they could ever dream of: becoming the owner of the Chicken Guy's brand new location! franchise. Guy was inundated with applications from candidates across the country. Selected finalists must demonstrate that they can successfully lead all aspects of the food industry, from cooking to marketing to hospitality.
Over the six hour-long episodes, there's unexpected drama and a surprising turn of events when one of the contestants breaks under the pressure. Only one will see his destiny changed forever when he wins the last chance of his life.
"I'm excited and can't wait for the show to air. This is the chance of a lifetime not only to compete, but to give me national exposure," said Davis, who learned about the competition by someone who suggested he apply.
"I heard from the show three days later. It happened so fast I thought it was a scam. They took me to Orlando, Florida where they filmed the first episode," Davis said.
Davis said the reality competition was a big deal for him. He started his food truck business seven years ago and now he not only serves the public but also provides catering to big names such as Amazon, Tyler Perry, The Walking Dead and many more. . Davis said he won the best food truck award for three consecutive years — 2016-2018 — in one of Atlanta's most popular food contests.
"I always wanted a restaurant, but couldn't afford the overhead, so I bought a food truck," said Davis, who decided to make kebabs because he wanted to do something. of different.
"If you look at the food truck industry, it's basically the same thing: burgers, barbecue, and seafood. So I decided to put everything on a stick, from chicken to waffles, to by grilled Philly Cheese Steak, low country vegetables and seafood skewers," Davis said.
Davis offers nine meal variations, including his signature, "Oh no, you don't!" kabob, which features fried vegetables, chicken or steak in a golden, crispy tempura batter served over rice and drizzled with teriyaki sauce and Yum Yum.
Skewers range from about $11 to $14, Davis said.
Davis, who grew up in Conyers, said he honed his cooking skills at Rockdale Career Academy.
"I took the culinary program for four years and learned a lot. I went to college from there," said Davis, a graduate of South Carolina State University in Orangeburg, SC and committed Omega Psi Phi fraternity.
Davis is hosting a pop-up Watch Party where customers can watch the first and second episodes of "Guy's Chance of a Lifetime" Sunday, Jan. 9, 1-9 p.m., Prep Atlanta, 3300 Marjan Drive, Atlanta.


Post views:
1,408