Eight People Filming 'Bad Girls Gone God' Reality Show Rescued From Arizona Mountain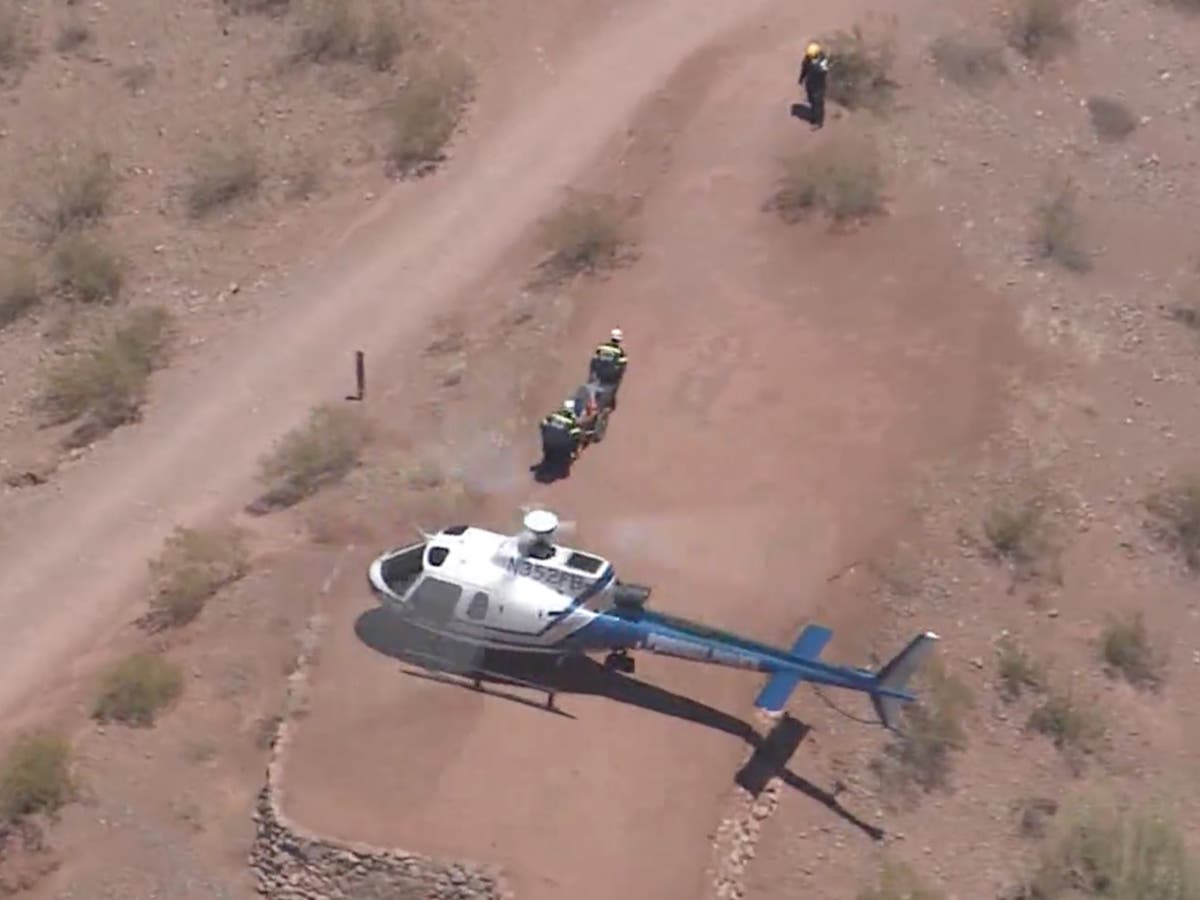 Eight people are said to have filmed a religious reality show called Bad Girls Gone God had to be rescued from a mountain in Arizona.
Three people were taken to hospital for heat-related issues. The Phoenix Fire Department posted on Facebook that those attending the Women's Retreat needed assistance exiting the Echo Canyon Trail on Camelback Mountain.
Firefighters said the group started their hike around 7 a.m. and did not bring much water or other supplies.
Several of the hikers told KPNX that they flew to Pheonix from out of state to participate in the faith-based reality program.
They added that the show focused on health and wellness and that the participants engaged in physical exercises.
One of the hikers, Kristin Livingston, told KPNX that the hike was meant to be a "spiritual" challenge, but they didn't realize how difficult the effort would be.
"We certainly didn't realize how intense it was," Ms Livingston said.
Two women, ages 50 and 42, and a 24-year-old man were taken by ambulance to hospital after hiking in heat reaching over 100 degrees Fahrenheit (38 C), according to CBS News. All were reportedly in stable condition after being escorted off the mountain.
The other five people were lowered from the mountain by helicopter or basket.
"Today was one for the books!" wrote the firefighters, posting a video of the rescue.
Firefighters said hikers were scattered along the trail, complicating the rescue effort.
Jasmine Hunter told KPHO that the group was there as part of the reality show.
"When we come together, we worship, we worship, we do different activities that not only test our physical abilities but also our spiritual abilities," she said.
Ms Hunter added that she was one of the people who came down the mountain first and was unaware that others were fighting to get back down.
"They noticed they weren't coming, the flow slowing down. We couldn't reach anyone on the phone anymore and that's when we thought we had to get busy," she said.
"We had no idea this was apparently one of the toughest trails in Phoenix," Ms Livingston told KPHO. "I think they just have dehydration and things like that. In the name of Jesus, they will be fine!