Baylor student develops virtual reality music software | Higher Education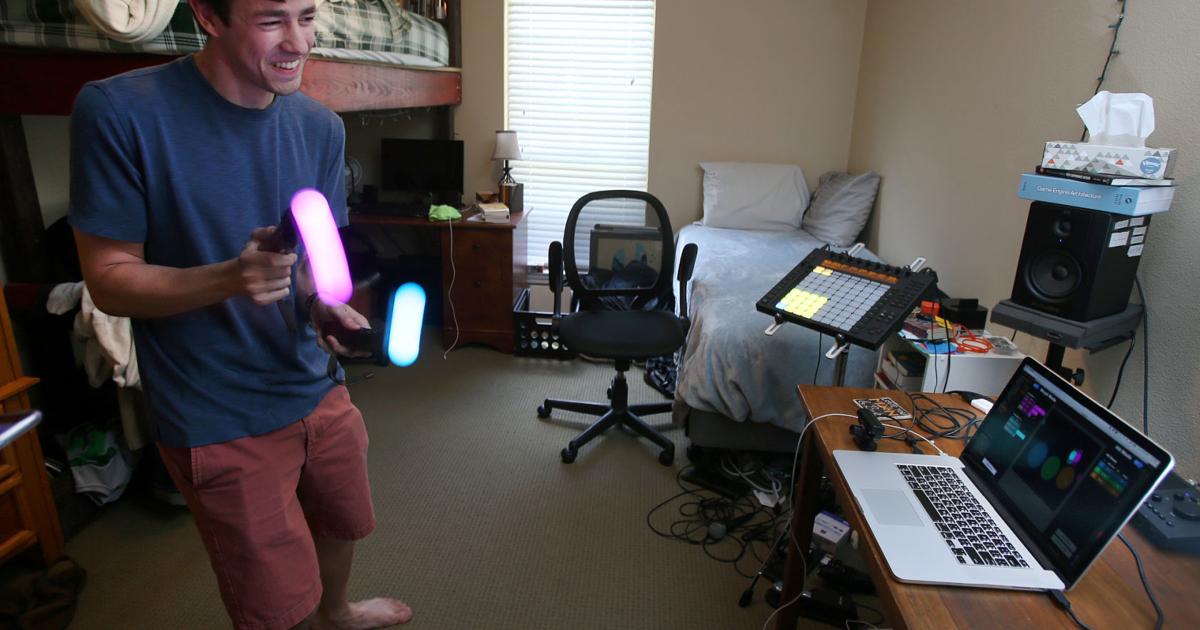 "I thought it was a great first step," said Michael Poor, assistant professor of computer science at Baylor. "It's very creative and it works for a problem he wanted to try to solve. It has the potential to be a cool new way to make music.
Poor specializes in the interaction of people with computers. He taught at Arterbury last year in a computer graphics course and helped him understand the skills needed to build the program, he said.
MoveMIDI is only compatible with Playstation Move motion controllers for now, but Arterbury wants to branch out and make the software work with any virtual reality hardware system, he said.
"I was home over Christmas break and saw them, and we were playing virtual disc golf or virtual tennis or whatever," Arterbury said. "I thought the tracking on these was pretty good. I thought if they could do that in video games, you could probably apply the same kind of concept to music. So, I took them and basically used code to make them talk mostly about the language of music. "
With user movement inputs, the program can send MIDI signals to any hardware or software that uses the industry standard protocol, which stands for Musical Instrument Digital Interface.