An augmented reality music experience with The Changcuters – Entertainment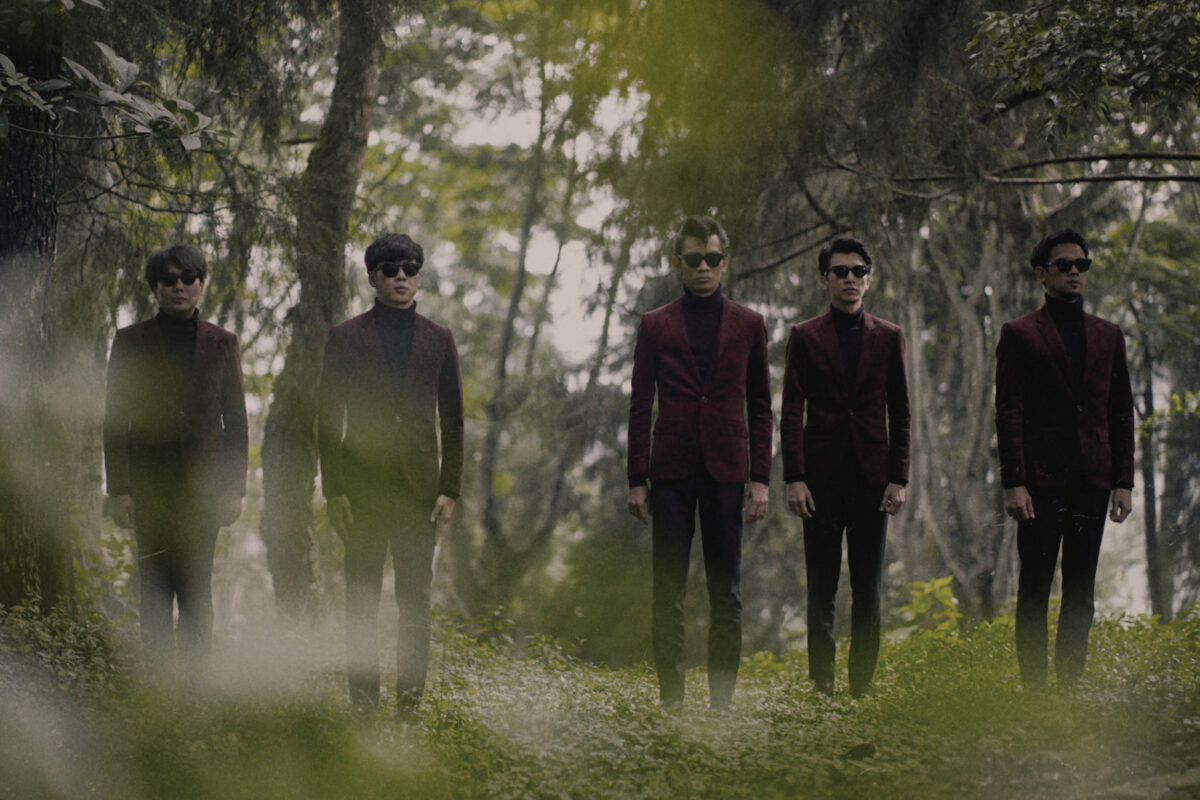 A new app brings musicians and bands directly to users.
According to Statista, the Indonesian music industry has grown in value in recent years. Concerts and streaming music have given way to a greater sense of awareness and musical enjoyment among the general population.
The COVID-19 pandemic had undoubtedly held back this growth. This has forced event planners and musicians to cancel events and live performances for fear of further spreading the virus.
With many tributaries to the Internet for a safe source of entertainment and recreation, new efforts have been made to reinvent and elevate media consumption.
The recently launched Modular smartphone app has introduced an innovative way to listen to music in Indonesia.
Hailed as an "augmented reality" experience, Modular allows users to place a virtual stage in their home, on which musicians "play". This step is interactive, because the user is able to move the lens of his camera around the three-dimensional digital object, to offer an immersive audiovisual experience.
Bandung's iconic rock and roll band The Changcuters have been called to be the first musicians to honor the platform.
Virtual teaser: Lead singer Tria teases the group's performance in a short augmented reality clip. (Modular / -)
Composed of Tria Ramadhani on vocals, M. Iqbal (Qibil) and Arlanda Ghazali Langitan (Alda) on guitar, Dipa Nanadastrya Hasibuan on bass and Erick Nindyoastomo on drums, Modular has incorporated them into their augmented reality concert experience.
"We have created a solution to the limitations that musicians or event planners face in organizing music concerts, as well as a platform for music lovers to watch live musical performances, and [we have chosen] The Changers [to] become the first group in Indonesia to host an augmented reality concert, "said Hendra Araji, CEO of Modular.
Known for their hits such as "Hijrah Ke London" (Moving to London) and "I Love U Bibeh", the Changcuters chose to perform their new single, "Cari Rasa" (Finding Feeling) during their first Modular concert.
This mid-tempo, Beatles-style number is reminiscent of 1970s rock, with a traditional four-piece band and jangly Smiths-inspired guitars. Combined with a modern, dream-pop twist, Beach Fossils, there is a range of influences that make this song an interesting listen. This fun love song earworm can easily be enjoyed by audiences of all ages.
Modular further enhances the listening experience, as the group is featured on an augmented reality stage, dressed in matching costumes. The platform they are playing on is a giant representation of a tumpeng (Javanese rice dish in the shape of a cone) carrying out a camp, playful interpretation instead of the often regular and monotonous staging.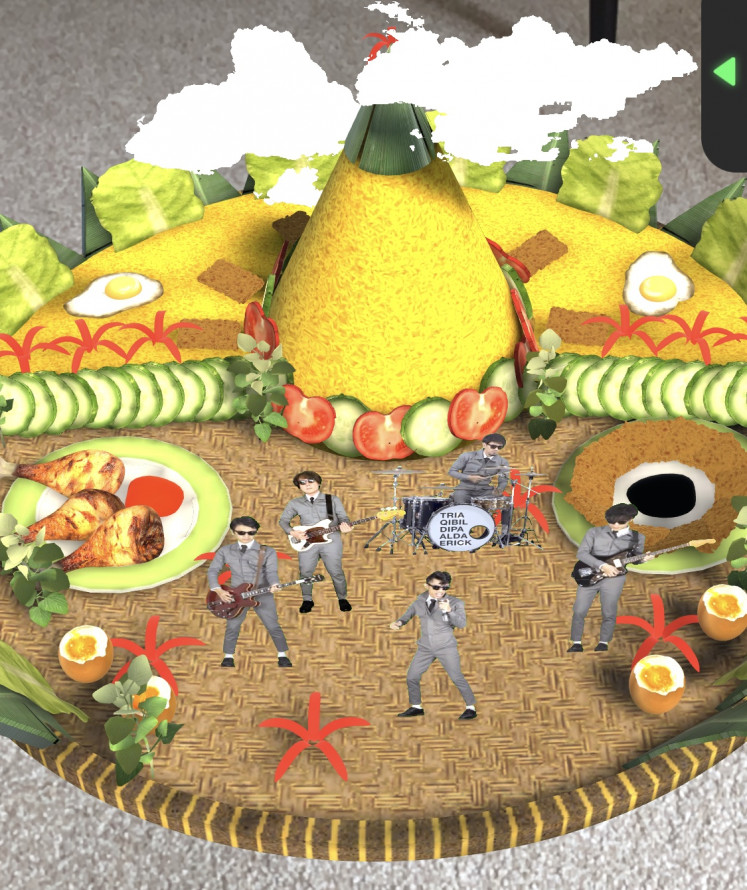 Unconventional Performance: Members Tria, Qibil, Dipa, Alda and Erick are featured on stage on a unique Indonesia-themed digital platform. (Modular / -)
The application itself has a simple and straightforward interface and is very user-friendly even for the most recent users. Requiring only access to his camera, the scene can be resized and moved around in the user's space at will. Plus, features like a play, skip, and screen record button make for a customizable experience.
The artist's biography, as well as links to other social media and streaming platforms are also available, providing context for the performances presented.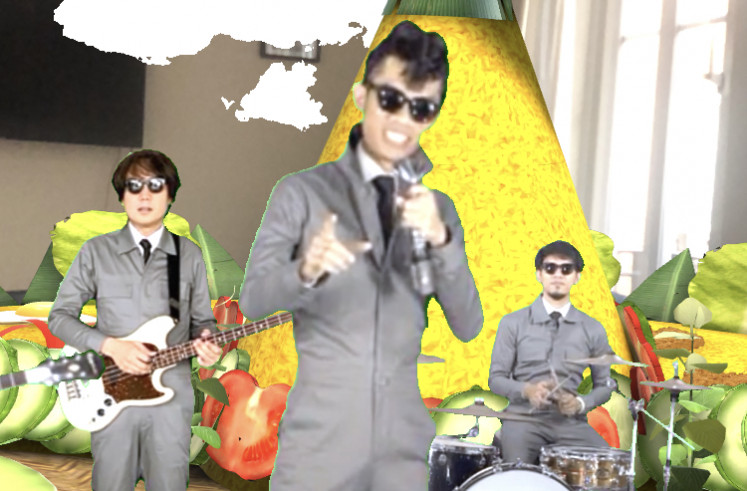 Up close and personal: Modular allows users to freely interact with the digital gig, allowing them to enjoy the performance from any angle. In the photo, Dipa, Tria and Erick. (Modular / -)
The novelty of augmented reality is sure to attract many users to the platform.
Modular was developed as a form of adaptation to the current state of the world and could eventually represent a new frontier for the music industry.
"Modular has become one of the most unique forms of promotional materials and offers a feel that differs from [other forms of media]. Hopefully Modular's existence will help keep our Changcut Rangers happy. [fans]Said lead singer Tria.